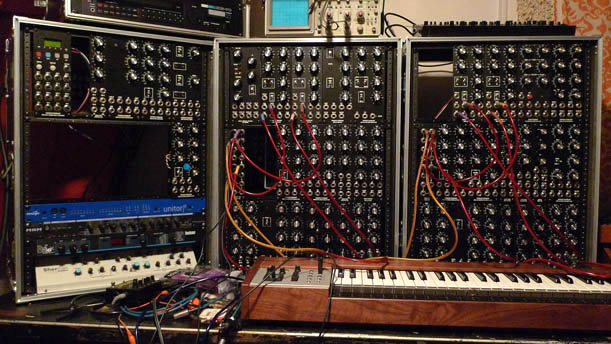 Wall Of Confusion - Day 1

Four years in the building - or waiting - the MOTM modular makes its first noises the week before New Years, 2008.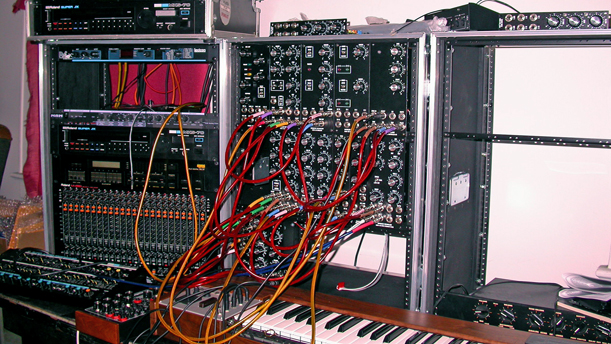 Early days. A few finished kits and pre-built modules are in place in racks which still have room for a mixer and other rack gear. Note the rails in the back, which will support the power supply and power breakout panels.